About "Literature for the People" online magazine
The magazine is intended to connect the average person and those who document in many forms the stories of real people and true events
through both poetry and prose in everyday language.
This is a magazine for the people and aims to be one of the leading communicable literary publications of the 21st century. The editors are proud to present some of the most prolific and leading writers who want readers to assimilate their problems with their own life sagas.
This issue is an international one with writers, poets, book reviewers and opinionists from the UK, the USA, Canada, Cuba and Malta. The stories are based on true events and real people, providing entertainment for readers of all ages.
We are proud to give an opportunity to all writers both established and emerging talent a chance to showcase their work.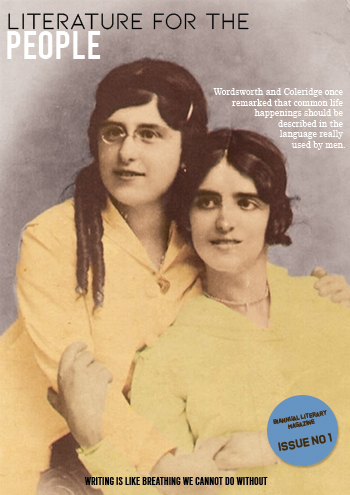 Be a featured author
Would you like to be a featured author in the next release of Literature for the People?
Fill out the form linked here: Submission Form